Our friendly, dedicated, and energetic team is committed to working with you and your family to create a positive experience every time you visit our practice.
We welcome you with warm smiles to our practice!
---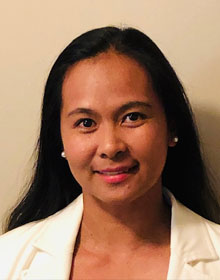 Maricel
Dental Receptionist
Maricel's patience, calm demeanor, and positive attitude are just a few of the reasons why patients look forward to seeing Maricel at the front desk for the last six years! She completed a Bachelor's Degree in Business Administration in the Philippines and has many years of experience in the customer service field. What she loves most about her job is meeting new people with different backgrounds and building a good relationship with them. Learning everyone's differences makes her a better person!
Maricel and her family of three love outdoor activities. During summer, they spend most weekends and holidays on their boat at the marina. Maricel loves to cook and be creative by coming up with her own recipes. In her down time, she enjoys watching movies with her family.
---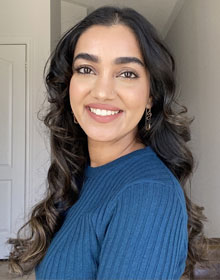 Kiran
Front Desk
Kiran came to work at our front desk in 2022, though she has extensive knowledge of dentistry as a dentist from India. You can find Kiran greeting patients when they come in the office, making referrals, and booking appointments. Her favorite part of her job is interacting with patients and helping to ensure they have a positive experience in our office.
Kiran has an adorable dog, Snuffy, a six-year-old Pointer. She enjoys doing makeup and in her free time, she likes to read. Her family is in India, so we do our best to make her feel at home here!
---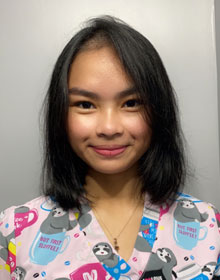 Vanity
Dental Assistant and Receptionist
Vanity earned her certifications as both a Level I and Level II dental assistant before joining our team in 2022. She assists the dentists in our clinic and works as a receptionist at the front when needed. What she enjoys most about her job is getting to interact with patients and helping them improve their oral health.
Outside of work, Vanity enjoys reading and watching movies, especially Marvel! She also likes to spend time with family and friends.
---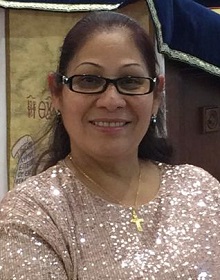 Maria
Dental Assistant
Maria began her career in dentistry more than 20 years ago and brought her extensive experience to the Bronte Dental team in 2021. She works alongside Dr. Shieh and associates, helping during procedures and answering patients' questions about their care. Maria enjoys working with people and seeing them smile at the end of a visit.
When Maria is not in the office, she enjoys spending time with her husband and three children.
---